Millie Bobby Brown, best known for her role as Eleven in the hit TV series Stranger Things, is engaged to Jake Bongiovi. Jake Bongiovi is the son of rockstar Jon Bon Jovi and his wife Dorothea. While Bongiovi's acting career is still in its early stages, he is set to appear in the upcoming HBO Max film Sweethearts, which is directed by Jordan Weiss, the creator of Dollface. The movie stars Kiernan Shipka and Nico Hiraga.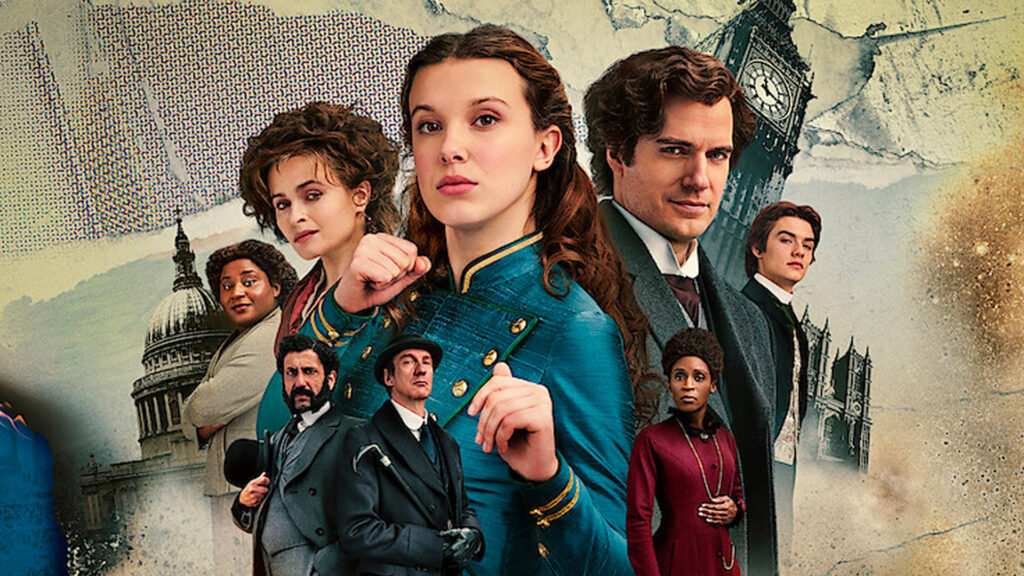 Brown announced her engagement on Instagram with a black and white photo of her and Bongiovi, showing off her engagement ring. She captioned the post with a lyric from Taylor Swift's song 'Lover,' saying, "I've loved you three summers now, honey, I want 'em all."
Millie Bobby Brown: From "Stranger Things" Star to Young Fashion Icon
Millie Bobby Brown is a name that has become synonymous with talent, beauty, and style. The young actress has captured the hearts of millions with her impressive acting skills and her impeccable fashion sense.
---
Acting Career
Millie Bobby Brown first rose to fame with her breakout role as Eleven in the hit Netflix series "Stranger Things" in 2016. Both critics and audiences widely praised Millie Bobby Brown's performance, making her a household name in no time. Since then, she has starred in several other movies and TV shows, including "Godzilla: King of the Monsters" and "Enola Holmes."
Fashion Icon
Aside from her acting career, Millie Bobby Brown has also made a name for herself as a young fashion icon. Her style is often described as edgy, sophisticated, and timeless, and she has been recognized by major fashion brands for her unique sense of style. Millie Bobby Brown has graced the covers of major fashion magazines such as Teen Vogue and Elle. Besides, she has also launched her beauty line called Florence by Mills.
What makes Millie Bobby Brown's fashion sense so unique is her ability to mix and match different styles and make them her own. She is known for her love of oversized blazers, funky prints, and bold colors. She has also experimented with various hairstyles, including buzz cuts and sleek bobs.
Millie Bobby Brown's fashion choices have also caught the attention of major fashion brands, and she has collaborated with some of the biggest names in the industry. She has worked with Calvin Klein, Converse, and Moncler, among others.
List of Movies and Series in which Brown played a significant role:
Millie Bobby Brown's movies

Godzilla: King of the Monsters (2019)
Brown played the role of Madison Russell, the daughter of two scientists who are working on a device that can control the Titans.
Enola Holmes (2020)
Brown played the titular character, Enola Holmes, the younger sister of famous detective Sherlock Holmes. She sets out on a mission to find her missing mother.
Godzilla vs. Kong (2021)
Brown reprised her role as Madison Russell in this epic monster movie. She teams up with a group of researchers to help Kong find his true home.
The Girls I've Been (2022)
Brown plays the lead role of Nora, a teenage girl with a complicated past. Nora and her friends become hostages during a bank robbery. She must use her skills as a con artist to save herself and her friends.
Millie Bobby Brown's TV series

Once Upon a Time in Wonderland (2013)
Brown appeared in one episode of this fantasy drama series as the character of Young Alice.
Intruders (2014)
Brown played the role of Madison O'Donnell in this supernatural series. It follows a secret society that seeks immortality by taking over the bodies of others.
Stranger Things (2016-2022)
This is the series that made Brown a household name in which she played the role of Eleven. A girl with psychokinetic abilities who helps a group of friends fight supernatural forces in their small town.
NCIS (2016)
Brown appeared in one episode of this long-running crime procedural series as Rachel Barnes.
Godzilla Singular Point (2021)
Brown lent her voice to the character of Jules in this anime series.
Millie Bobby Brown is a force to be reckoned with in the entertainment industry. Her talent, beauty, and style have captured the attention of millions of people worldwide. It's no wonder she has become one of the most influential young stars in the world today.
Curious Minds:
Q. How did Jake Bongiovi meet Millie Bobby Brown?
Brown and Bongiovi first meet over Instagram.
Q. Did Jake Bongiovi propose to Millie Bobby Brown?
Jake Bongiovi, popped the question at a beachfront proposal after two years together.
Q. Who is Millie Bobby Brown crush?
Millie Bobby Brown had romantic links with both rugby player Joseph Robinson and Jacob Sartorius.
Q. Who did Millie Bobby get engaged to?
Jake Bongiovi and Millie Bobby Brown are engaged to be married.
Q. How old is Millie Bobby Brown's BF Jake?
Millie Bobby Brown is 19, and Jacob Hurley Bongiovi, Jon Bon Jovi's son is 20 years old.
More Entertainment News:
We are sorry that this post was not useful for you!
Let us improve this post!
Tell us how we can improve this post?