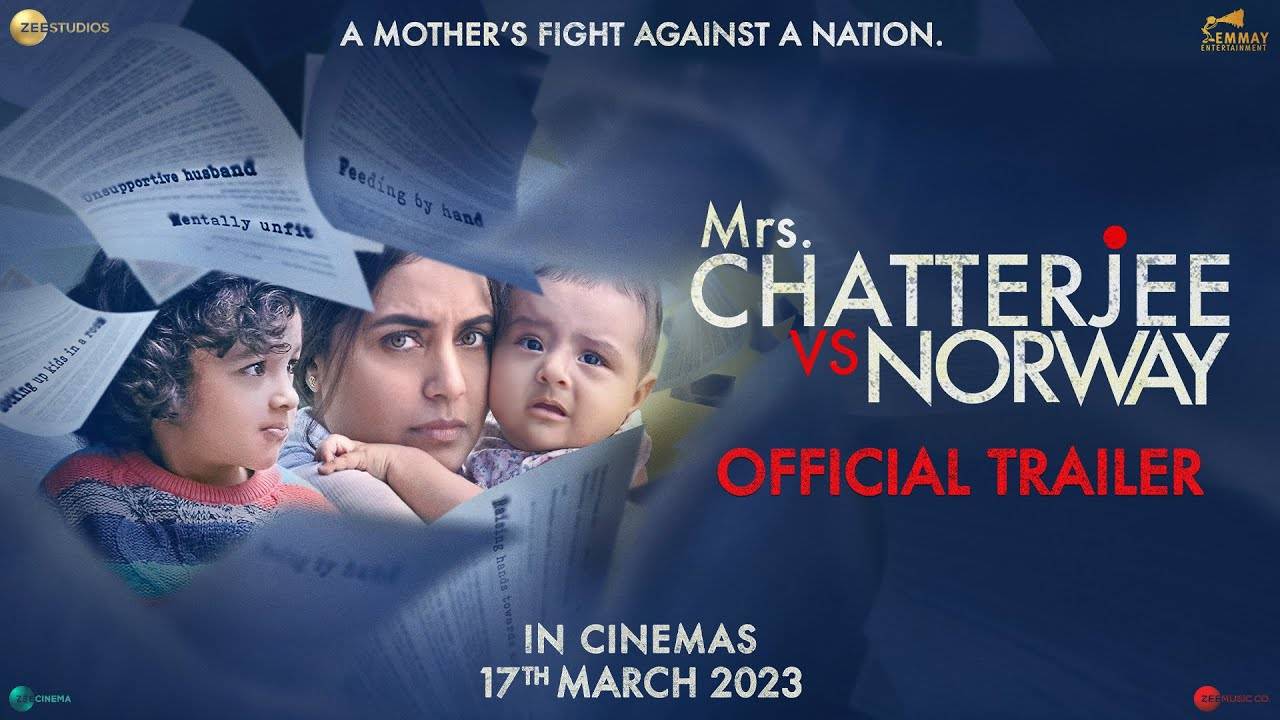 "Mrs. Chatterjee Vs Norway" will release on 17 March. The movie is directed by Ashima Chibber and has a strong cast of talented actors. Rani Mukerji, Anirban Bhattacharya, Jim Sarbh, and Neena Gupta.
"Mrs. Chatterjee Vs Norway" is based on the true story of Sagarika Chatterjee. An Indian mother of two, whose children were taken away from her by the Norwegian Child Welfare Services. It is a thought-provoking and heart-wrenching movie that explores the theme of parental rights and cultural differences.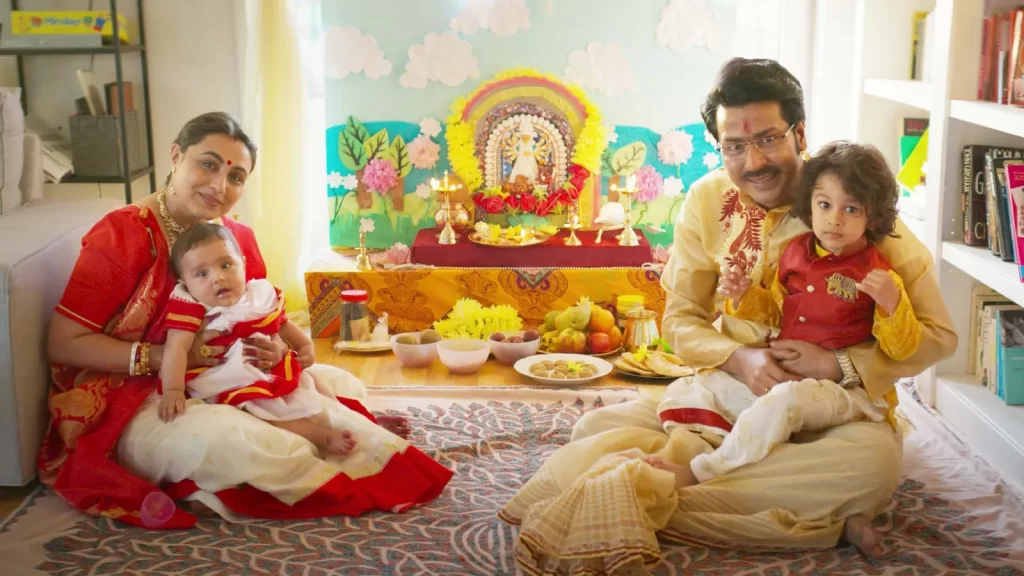 The true story
After getting married Sagarika Chakraborty and Anurup Bhattacharya moved to Norway in 2007. A year later, Sagarika gave birth to Abhigyaan, who showed signs of autism. In 2010 Abhigyaan was put in a family kindergarten where he received specific care. During the same time, Sagarika was pregnant with her daughter Aishwarya.
In 2011 the Norwegian Child Welfare Services, took both Aishwarya and Abhigyaan away, to be kept at a foster home until they turned 18. Because the couple had been "under observation'' for 'improper parenting'.
The Norwegian Child Welfare Services OR Barnevernet (meaning: child protection) held the allegations against the couple
included sleeping on the same bed as their children
hand feeding
corporal punishment (as Sagarika had slapped the children once)
Directed by filmmaker Ashima Chibber it features a powerful performance by actor Rani Mukerji in the lead role. The movie highlights the cultural clash between Mrs. Chatterjee's Indian values and the Norwegian legal system. She feels is unjustly separating her from her children.
The film brilliantly highlights the emotional toll of the legal battle on Mrs. Chatterjee. And the audience will definitely be rooting for her as she navigates the complex legal system in a foreign land. The movie also sheds light on the challenges faced by immigrants in countries with vastly different cultures. And how they struggle to preserve their cultural identity while trying to adapt to a new way of life.
Overall, "Mrs. Chatterjee Vs Norway" is a powerful movie that will leave you with a mix of emotions – anger, frustration, and sadness. The film is a must-watch for anyone who wants to understand the complex issues surrounding cultural, differences and parental rights, and it is a testament to the power of cinema to shine a light on important social issues.
We are sorry that this post was not useful for you!
Let us improve this post!
Tell us how we can improve this post?