If you're looking for a delicious and easy-to-make recipe for teriyaki chicken wings, you're in luck! These wings are packed with flavor and can be made in just a few simple steps. Here's how to make them: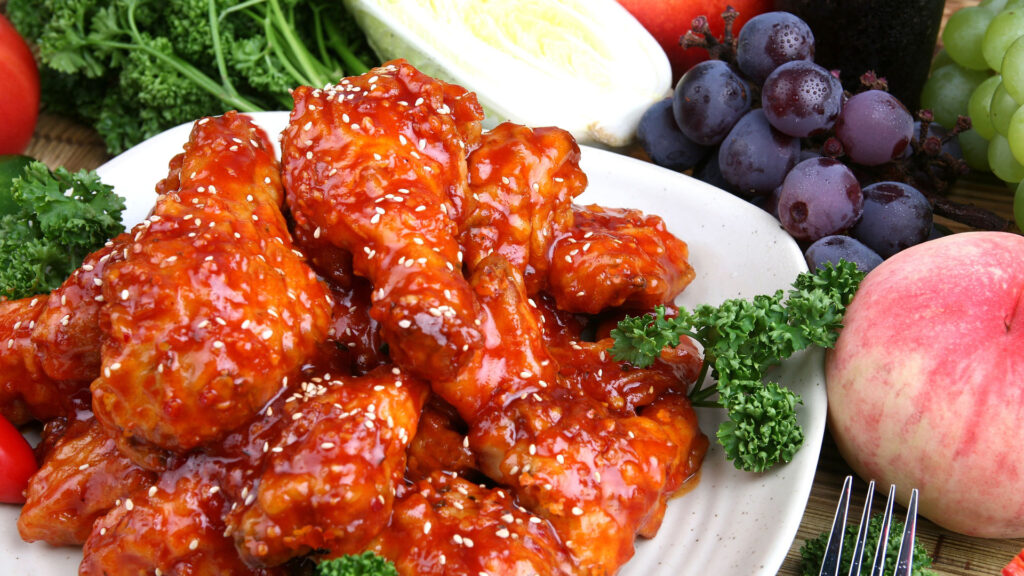 Ingredients for Teriyaki Chicken Wings
First, gather your ingredients. You'll need 2 lbs. of chicken wings that have been separated into wingettes and drumettes.
For the teriyaki sauce, you'll need 1/2 cup of soy sauce, 1/4 cup of honey, 1/4 cup of rice vinegar, 2 cloves of minced garlic, 1 teaspoon of grated ginger, and 1/4 teaspoon of black pepper. You'll also need 2 tablespoons each of cornstarch and water to make a slurry to thicken the sauce.
Finally, sesame seeds and sliced green onions can be used for garnish if you desire.
Make the Sauce
Now it's time to make the sauce. In a medium-sized saucepan, whisk together the soy sauce, honey, rice vinegar, garlic, ginger, and black pepper. Bring the mixture to a boil over medium heat, stirring frequently to prevent burning. While the sauce is heating up, whisk together the cornstarch and water in a separate bowl until the cornstarch is fully dissolved.
Once the sauce is boiling, reduce the heat to low and add the cornstarch slurry to the saucepan. Whisk the mixture together until the sauce thickens, then remove it from the heat.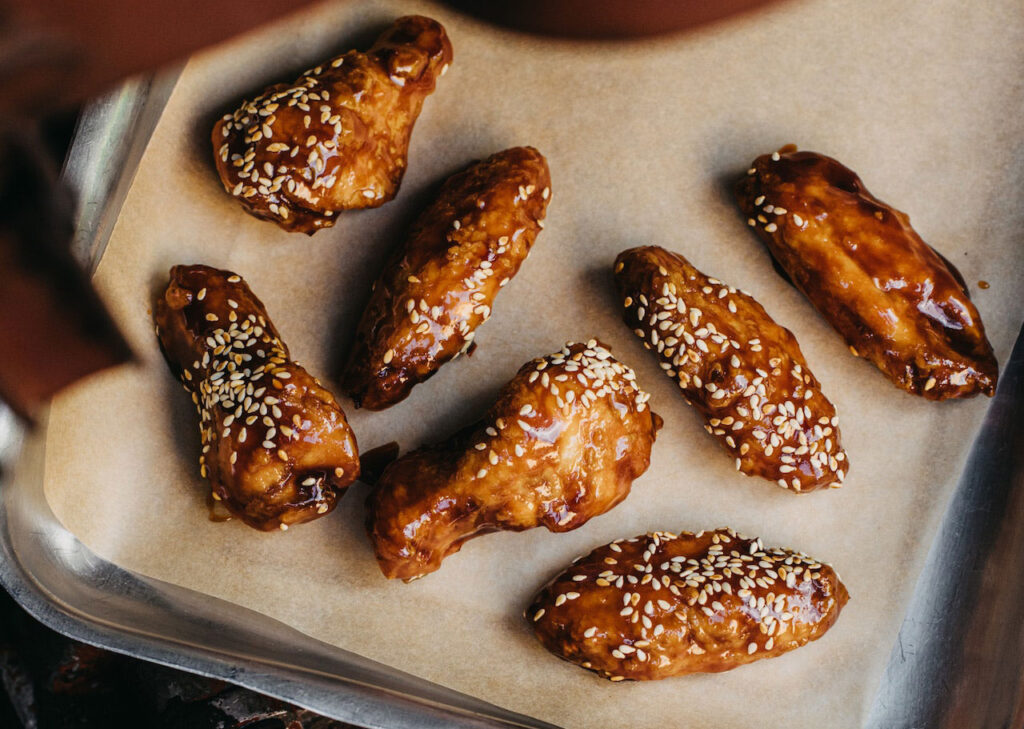 Teriyaki Chicken Wings: Cooking Method
Next, preheat your oven to 400°F (200°C). Line a baking sheet with parchment paper or aluminum foil to prevent sticking. Place the chicken wings on the sheet in a single layer, making sure they are not touching.
Pour the teriyaki sauce over the wings, making sure to coat them evenly. Use a brush or spoon to spread the sauce over the wings if necessary.
Bake the wings in the preheated oven for 25-30 minutes, or until they are golden brown and crispy on the outside. Remove the wings from the oven and let them cool for a few minutes before serving.
Garnish the wings with sesame seeds and sliced green onions if you like. Serve them as a main dish or as an appetizer at your next gathering. Enjoy!
---
More Recipes:
We are sorry that this post was not useful for you!
Let us improve this post!
Tell us how we can improve this post?