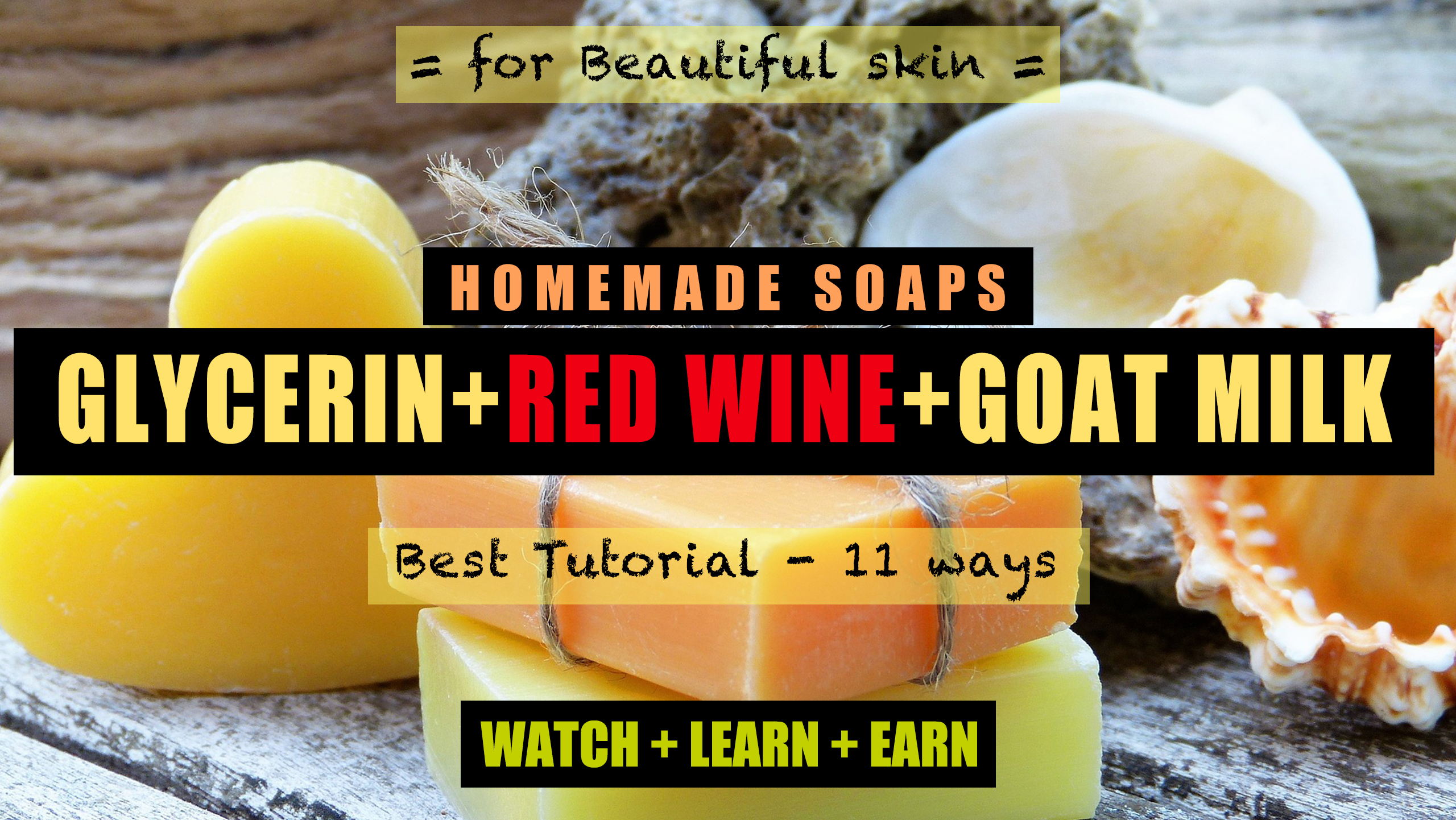 Our everyday routine is incomplete without many activities and products. One of them includes SOAPS! Not only it is a basic product for cleanliness but is also used widely for the beautification of the skin. With the right ingredients and formula, you can get wonderful results. And if you can cook up the formula yourself you will get the joy and ultimate satisfaction of your own creation, hence a soap-making guide for you!
Here at Sunday Mania (well as the name suggests the fun, excitement, relaxation, and not to mention a sunny Sunday feel), we bring you different recipes from around the world that can fit from your dining table to your dressing table.
The process falls into three distinct methods:
Melt & Pour
Hot Process
Cold Processes
The Melt & Pour technique which is the easiest method of all the readymade soap bases is simply measured, melted, and loaded with your choice of ingredients and just keep for setting the soap for few hours, and voila ready to use!
(if you are a beginner don't worry we will list them and give you a curated product to buy so that you don't get lost in the swamp of products & their variants)
Cold Process however needs you to gear up with a few safety kits and measures since it includes using lye also known as Sodium Hydroxide or Caustic Soda. Unlike Melt & Pour and Hot Processes, the soap made by this process cannot be re-melted to make further soap or change the ingredients. The setting time usually takes up to 28 days! means you will be putting a big "DO NOT TOUCH!" label on your soap for that many days until ready.
So let our soapy journey begin!
The Basic Ingredients for making soap:
Disinfectant
Isopropyl Alcohol (IPA), Spray bottle
Soap Bases
Paraben-free Pure Glycerin, Goat Milk, Red Wine bases
Other options are also available in bases with added ingredients like (Goat milk, Charcoal, Red Wine, Alovera etc)
In this tutorial and the videos, we are using Pure Glycerin, Goat Milk & Red Wine bases.
Additives
Herbal Powders:
Rose powder, Wild Turmeric Powder, Orange Peel Powder, Chandan Powder, Neem Powder, Triphala Powder

Essential Oils:
Rose Essential Oil, Argan Oil, Jojoba Oil, Tea Tree Oil, Rosemary E.O., Lavender E.O.

Fragrance Oil:
Lavender, Rose, Lemon

Mica or Natural Colors:
Mica colors or Natural Clays(The best option for coloring gives extra benefits to the skin)
Pots Pans & Equipments:
Gas Stove/ Induction
Steel Pot Utensil for double boiling
Small glass/steel utensils for holding soap
Steel Spoon to stir
Measuring device
Molds:
Silicon soap molds
Method:
Disinfect the cutting board, knife, utensils, and soap mold with IPA.
Take 100 gm (you can start a big batch too) of your favorite soap base, cut them into small pieces so that is can be melted easily, and transfer them into a glass. Add some water to the Pot (enough to submerge half of the glass) and put it on gas or induction with the lowest setting or low flame.
Let the base melt while stirring it occasionally. Meanwhile, measure 3 gm of herbal powder mix or just 1 powder of your choice.
Once the base is completely melted remove it carefully from the double boiler. Now add the herbal powder, add 3-4 drops of essential oil/oils, add 5-6 drops of fragrance oil and mix it well.

Add color little by little till the desired result. (Optional though)
Quickly pour the mixture into the mold, and spray a little bit of IPA on it to remove bubbles, alternatively you can apply blow dry to remove any bubbles forming.
Let it set in the mold for at least 6 -8 hours. Demold and your beautiful homemade self-created soap is ready for use!
Do Watch the videos below for a complete detailed tutorial on various techniques. Follow the links to buy desired ingredients.
Glycerin + Red Wine + Goat Milk Soaps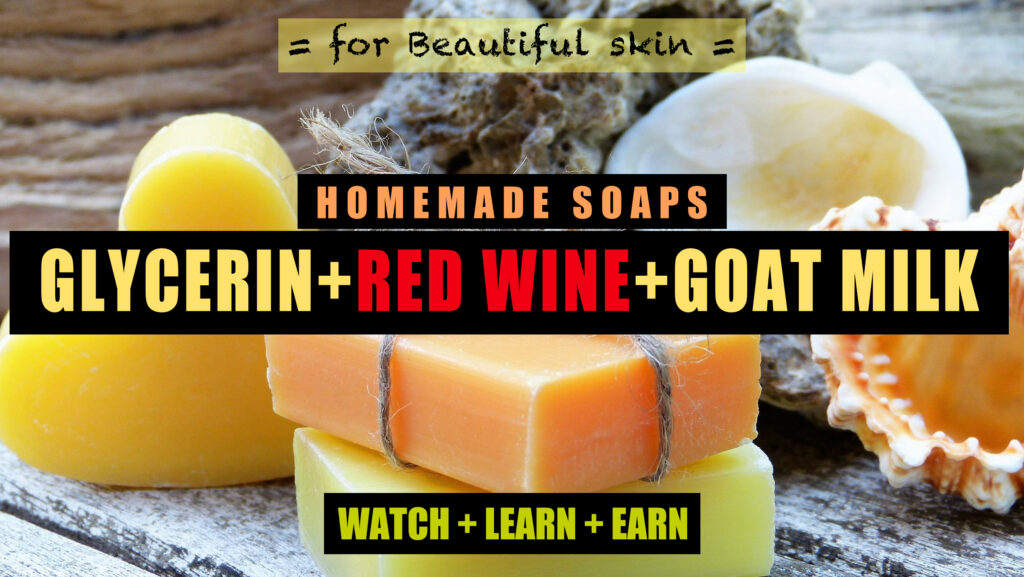 We are sorry that this post was not useful for you!
Let us improve this post!
Tell us how we can improve this post?